The 1. Samba Festival in Österreich - Hartberg 2022!
Starting in August 2022! Samba dancer Luciana Sousa, magician Paul Sommersguter & BATURIM Viena Escola de Samba are going to present the 1. Samba Festival in Austria - very welcome to Samba in Hartberg!
From 12. – 14. August 2022 Samba is going to celebrate together with musicians and dancers from all over the world in Hartberg.
Experience good vibes, good mood, good music & Samba feeling in one of the loveliest cities in the eastern part of Styria, Austria.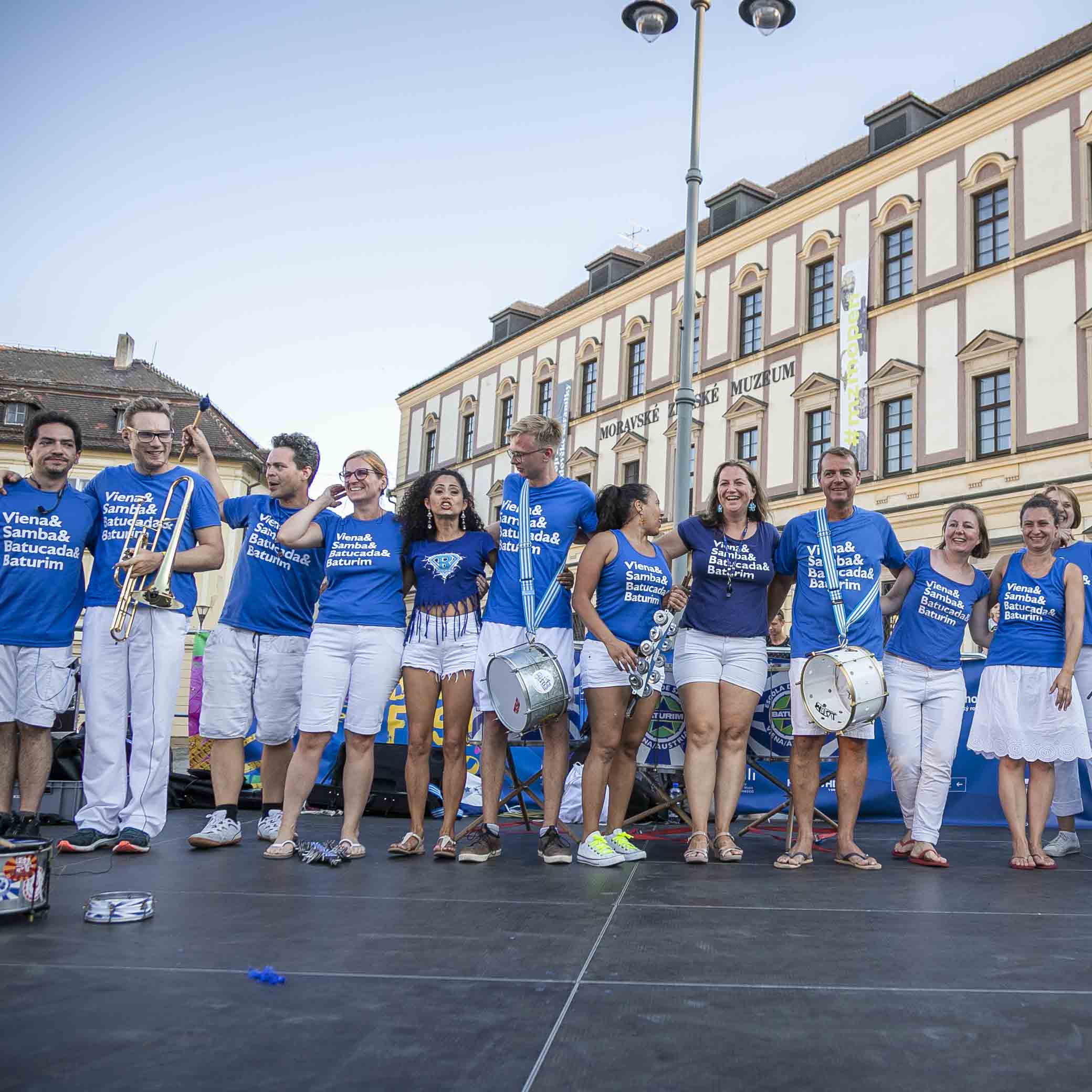 Luciana & Paul
Dancer & Magician
Samba Batucada from Vienna

Escola de Samba Baturim
We focused on Samba Percussion that is performed in the famous Samba schools in Rio de Janeiro.
The traditions of Samba in the former capital of Brazil developed over a long period of time and need a careful approach if performed properly.
As we love that rythm we carefully preserve it like our own child – pay attention and you can hear it!
Samba - Dancing with Passion

Luciana Sousa
Luciana is dancing! She carries Samba in her blood! Luciana is one of the few people that doesn't need to think much to get started on the dancefloor – if there is music Luciana is on fire! 
Magician in the Samba szene

Paul Sommersguter
Paul Sommersguter is a professional magician and because of Luciana unbreakable connected with Samba. Stay tuned and look forward to the Magic-Dance-Batucada-Show with Baturim "Amazon on fire!"