Austria's Samba Festival - let's do round 2!
The first Austrian Samba Festival took place in August 2022 and it was a great success! The Organization Team, Samba in Hartberg and Escola de Samba Baturim are looking forward to see you all again in 2023.
From 11. – 13. August 2023 Samba is going to celebrate together with musicians and dancers from all over the world in Hartberg.
Experience good vibes, good mood, good music & Samba feeling in one of the loveliest cities in the eastern part of Styria, Austria.
Organziation Team Festival
Samba in Hartberg Kulturveranstaltungsverein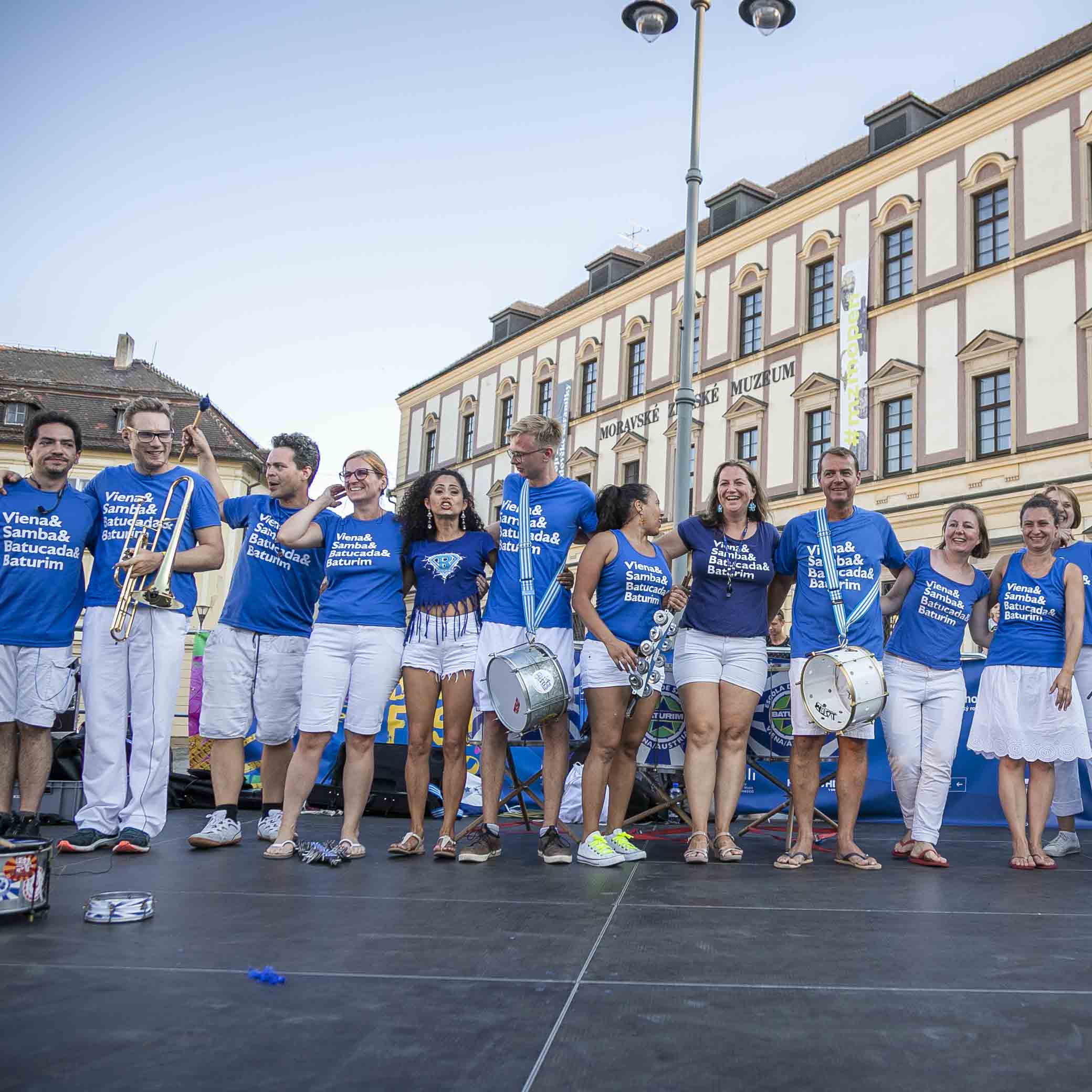 Stadt Hartberg
The place to be
Just because we love it

Festival Organization Team
Samba in Hartberg Festival is organized by 6 passionate friends of Brazilian culture that are part of Escola de Samba Baturim. To move the organisation to a professional level they formed the association "Kulturveranstaltungsverein Samba in Hartberg". Each member of the association is responsible for a specific task: Clarissa Altmann is responsible for the musical direction, Paul Sommersguter deals with the logistics and the sponsoring, Michael Holzbauer is the man for everything that is connected with finances, Dominique Werthmann beeing a trained hotelier is dealing with everything about accommodation and traveling, Bobby Pucher solves all the problems in the area of festival technique and Stefanie Vogls passions are marketing and communication. You will find more information about the main organizers at "Contact".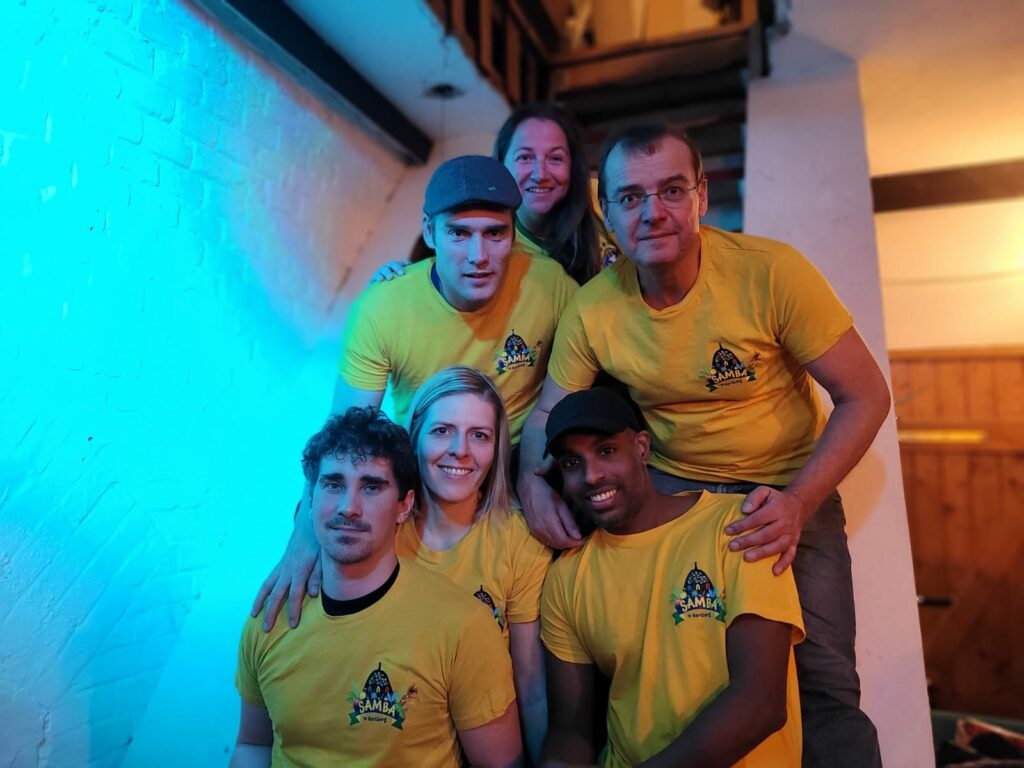 From above to down, left to right: Clarissa Altmann, Paul Sommersguter, Michael Holzbauer, Stefanie Vogl, Robert "Bobby" Pucher, Dominique Werthmann.
Samba Batucada from Vienna

Escola de Samba Baturim
We have specialized in Samba percussion – based on the model of the Samba schools in Rio de Janeiro. The musical carnival tradition in the former capital of Brazil has developed over a long period of time and requires great care if it is to be performed authentically. Since we love this rhythm, we care about ist and treat it almost like our own child. And you will hear that!
The nicest place in the east of Styria

Hartberg
Hartberg is the perfect place for the Austrian Samba Festival. Located in beautiful east of Styria, it offers everything your heart desires. Come and visit when it's time for Samba in Hartberg!